ESSENTIAL INGREDIENT FOR POTTY TRAINING: A POSITIVE PARENT
This is a guest post by Tot On The Pot
When we've asked parents to jot down the first words that come to mind when they think of potty training, they have responded with a colorful potpourri ranging from "dread" to "hate" to "fear". And you know what? We get it. We understand. Potty training isn't all lollipops and gumdrops. The prospect of having a toddler roaming the house, carelessly unleashing a torrent of pee from time to time is not the most appealing of activities. Dedicating hours on end to observing your child in the hope that you'll recognize that awkward squint-grunt-twist that immediately precedes a poop is enough to drive any parent to the liquor cabinet. But it's time to change that perception. It's time to reinvent potty training. Because our own attitudes are proving to be our worst enemies.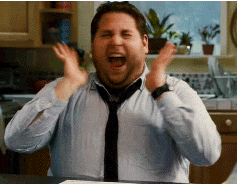 It turns out that potty training is one of the most salient milestones your children go through in the first years of their lives, and it is the only developmental milestone for which they depend on a parent/caregiver. Crawling—they figured that out on their own. Walking—they got that handled too. But peeing and pooping in a toilet? They need us for that. And a parent's attitude in approaching potty training can have a big impact on the duration, success and ripple effects of that process.
Before asking yourself "Is my child ready for potty training?", ask yourself whether you are ready for potty training. Take some time to reflect on the fact that you're going to start a process in which your positivity is an essential ingredient to your child's success and the continued growth of their positive self-esteem. If their successes are met with celebration just as their setbacks are met with understanding and encouragement, you will find yourself the beneficiary of a smoother and more constructive potty training process. Conversely, if you find that you struggle to control your frustration with each 'mistake' (of which there will inevitably be a few) or you are only relieved instead of thrilled when your child succeeds, then potty training may turn out to be the overwhelming challenge that many fear it to be.
Consider thinking about it like this: if your child accidentally poops/pees on your hardwood floor, react with the same reassurance you would have provided when they were learning how to walk and they fell when trying to take a step. Be kind. Clarify how they could have done better. Explain that pee and poop go in the potty and that next time is an even better opportunity to have them end up there. Reiterate to them that you're in it together and that you're confident about reaching the goal. You will not only end up with a potty trained child, but you will end up with a child who finds strength in the confidence their parents have in them.
Tot on the Pot is a play-based, complete potty training solution that provides parents with everything they need to inform, incentivize and reward their toddler out of a diaper and onto the toilet. Our system includes a Potty Training Guide for Parents, the Tot on the Pot Children's Book, a Tot doll which comes in a variety of genders and skin colors, the Tot's very own potty and the Activity Reward cards. Tot on the Pot is set for release in mid-2017. Sign up to receive product launch updates and early bird specials at www.totonthepot.com today.
***
So what did you think of this guest post ESSENTIAL INGREDIENT FOR POTTY TRAINING: A POSITIVE PARENT? Are you currently or thinking of potty training your little human? Any tips you would like to share? Please leave a comment below. A share would be appreciated too 😀